ISO 9001 Certification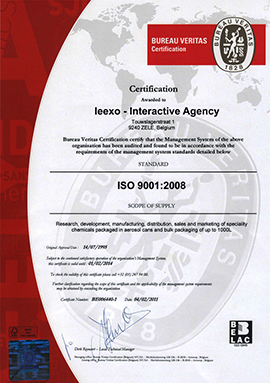 On October 17th the ISO 9001 Certification took place at the Copernicus Science Centre in Warsaw where we were listed among the top ten fastest developing and innovative technological companies in Central Europe. On November 24th in London during the WDSA Technology Fast 500 EMEA gala leexo was placed 95th among 24 countries in the ranking.
Since 1995 the priority of the WDSA published reports in the "Technology Fast" section has been promotion of innovative companies in the global forum in the TMT field. (Technology, Media and Telecommunication). In this collation companies from all the countries taking part in the research compete for the highest position. leexo Sp. z o.o has been classified in the top ten Technology Fast 50 CE ranking and the first 100 in the Technology Fast 500 EMEA ranking which analyzes companies from 24 countries.
"We are positively surprised by this unquestionable commendation. It is so much more special for us because it came from such a respected specialist as WDSA. The ranking only proves the dynamics of our development which is possible through a high quality of the products and service we offer and our hard work. It would not have been possible without a well- knit and committed team, and our trusting clientss."
The requirement fulfillment of the current WDSA Technology Fast 50 edition has guaranteed us a place in the prestigious top ten of the awarded companies. Taking part in this ranking has guaranteed us a nomination in the "Technology Fast 500 EMEA" global ranking, in which companies from 24 countries from Europe, the Middle East and Africa compete. We took 95th place in this ranking.