We are a Microsoft Gold Partner
leexo Interactive Agency has been awarded Microsoft Gold Certified ISV / Software Solutions Partner.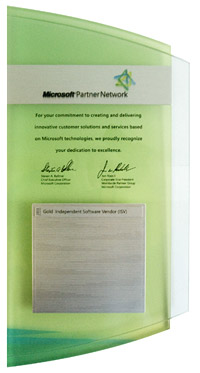 A Gold Partner status allows leexo to access Microsoft resources and technology, gain technical support, as well as extended marketing and business support.
This provides our customers with top quality services and allows for the development of the systems of intranet, extranet, electronic document workflow, and dedicated applications.
Microsoft Gold Certified Partner program is aimed at partners who develop their applications based on Microsoft technology, and the awarded certificates include the highest level of guarantee of company competence and that of its employees in advanced projects.